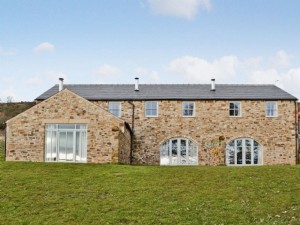 FAQs Bowlees Cottages
Here you can find some common answers to questions people ask.  Please contact us directly if you have any further questions
To book please send a booking form from the link and then call or we will contact you for a deposit or full payment if within 8 weeks. Our booking deposit is 20% and must be paid at the time of booking. Our start days are ;  off peak Monday, Wednesday and  Friday / during school holidays only Monday and Friday, we can not offer other start days, you may leave at any time, weekend stays often leave Sunday night, sorry we do not discount for this. We do not sell 1 night stay at weekends.
We need a security deposit from all guests, usually in the form of a credit card, you can not stay here without this for obvious reasons.
Children are very welcome. We are a family friendly place
You do not have to share a cottage
You may bring up to the specified amount of guests (not over) but don't have to.
Xmas 2019 is at the bottom of our price list.
For prices please see the link at the top of the home page.
Dogs are £30 each and must be pre-agreed, they may not be on your quote.  We accept up to 2 dogs, sorry but we do not accept large dogs
Check in is 4pm and check out is 10am, please do not arrive before 4pm as we will be busy with cleaning and maintenance, we do not "down tools" until 4pm. Most guests ask if they can arrive early and leave late, due to the magnitude of work, cleaning 6 cottages, a pool, 6 hot tubs, gardens etc, sorry can not do it.
The shared pool is open all day from 9am to 9pm normally, we reserve the right to change this.
Our minimum charge period is 2 days and 3 days on a weekend, we do not reduce for 1 night stays, you may come or go at any time.
Generally we do not accept all young male parties (please call), we do accept all female parties, high risk groups may require a higher security deposit/ card swipe.
We provide towels and sheets but not pool towels, these can be hard to dry in damp weather so we request you bring enough of these for your stay.
We do not accept change over of guests, you may not have some of your party leave and be replaced by different guests. Only persons on the booking form are allowed to stay here and use our facility's. We reserve the right to charge for extra guests even after you have departed and will always do so.
You can get Tesco (normally here almost every day) or Asda tho deliver shopping here, as the cottages have underfloor heating and we are not always around, and do not have time to put shopping away on changeover days, please ensure you are here.
Wowcher deals are accepted as terms and conditions. We can only offer you available dates.
The cottages are equipped with basic self catering utensils, we have travel cots and high chairs on request. We also have Wi Fi dongles on request, they are on a pay as you go basis. We have large gas bbq's on request.